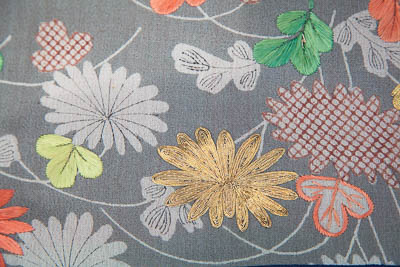 Education

2021

Uniform Standards of Professional Appraisal Practice,  SF, CA.

2006

University of California at Irvine, Certificate, Appraisal Studies in Fine & Decorative Arts

1969-1973

University of Nebraska, Bachelor of Arts, Psychology


Experience

2006-Present

Asian Art Appraiser, American Society of Appraisers, Belvedere, CA.

1986-2005

CYNTHIA SHAVER, Private Dealer of Japanese Textiles Belvedere, CA

1977-1986

CYNTHIA SHAVER, Japanese Antiques, Galleria Design Center, San Francisco, CA


Publications

Present – 2011

Notes From An Appraiser, monthly column, The Ark Newspaper, Tiburon, CA

2015

Collecting Japanese Antiques
September, Chubb Collectors Newsletter, Fall 2015

2012

General Asian Textile Primer for Appraisers
Journal of Advanced Appraisal Studies, 2012 International Society of Appraisers

2010

Rich Heritage: Asian Textiles
Chubb Collectors Newsletter, Fall 2010

1998

"Hanten and Happi: Traditional Work Clothing of Japan".
Shikosha Publishers, Japan. ISBN 4-8794-0542-6.

1993

"Sashiko; a Stichery of Japan", Beyond The Tanabata Bridge, Seattle Art Museum.
Thames and Hudson. ISBN 0-9322-1640-4.