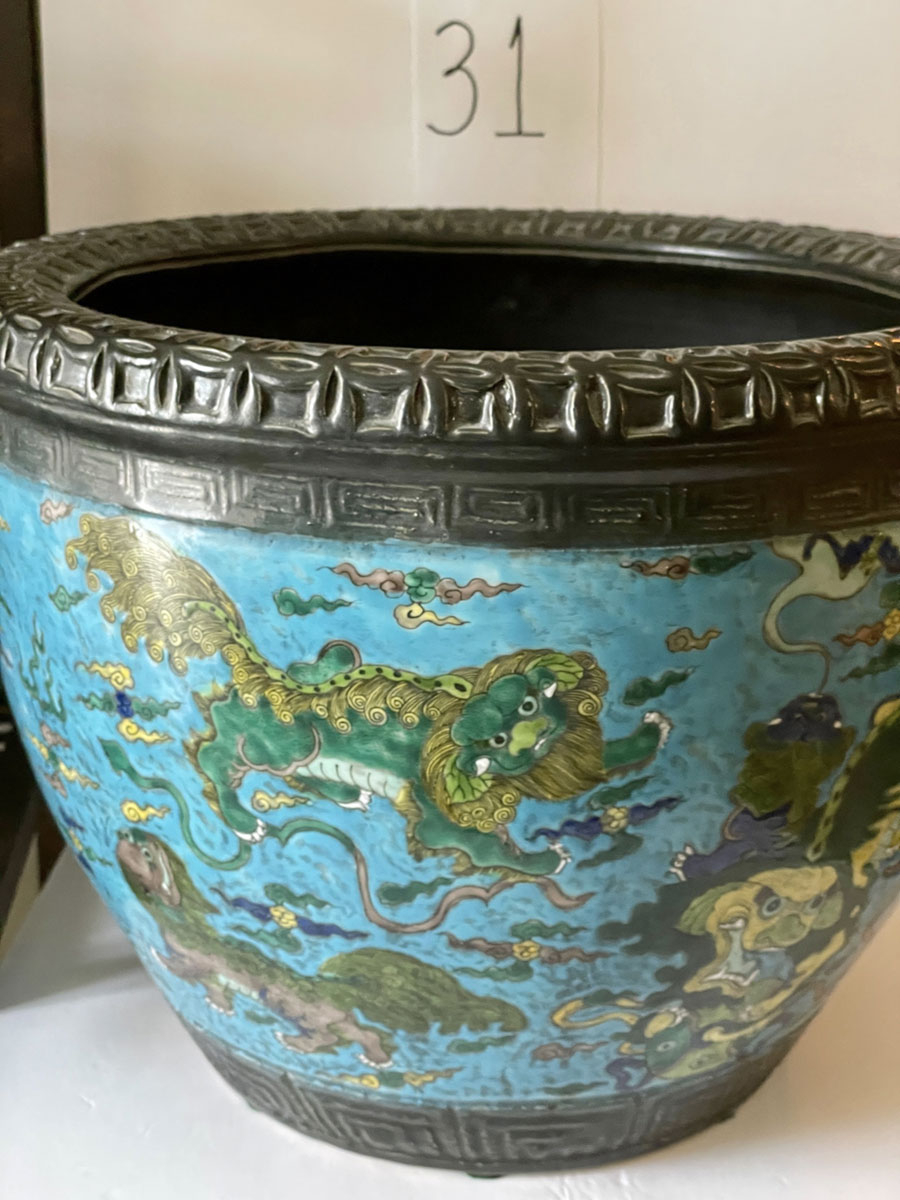 I often say the quality of a personal property appraiser is the quality of the network they have built and established. I'm proud of my community of experts that I depend on, or those people that I refer to others. My experience takes me back to the late 1970's in Asian Art in San Francisco, I was an active member of the Society for Asian Art at the Asian Art Museum and was on the Board of Directors for five years. This is all to explain my depth of exposure to the field. This story happened last month, after almost fifty years of various levels of exposure to Asian art.
I was hired by the Trustee of an estate to appraise about 160 Asian Art properties, of suspected high quality and value, for an estate appraisal. This requires researching sales in the marketplace of similar property. The owner was a long-time docent of the Asian Art Museum in San Francisco and had traveled extensively throughout Asia. After quickly scanning the large variety of property, I noticed a pair of ceramic bowls that looked different than anything I had seen before. I set photos of the bowls aside. The glazed design of blue, yellow and green curly hair lions stretching, tails flowing behind with mouth open or snarling, was easily apparent on the light blue ceramic sides. The unglazed lip was gray in color, pinched like a pie crust around the top with a fret motif. There was an incised seal script imprint on the unglazed gray bottom. The diameter was 10 inches with a height of just under 14 inches. The expert within my network for Chinese art, and I believed these two pots were Chinese, was a gentleman dealer based in New York that is known internationally and often quoted in major newspaper articles regarding the market for Asian Art.
From experience, I know I can produce a good appraisal report allowing an hour per 3 to 4 properties, and figured the job would take me 30-40 hours, or approximately ten, four hour days. I put together like properties such as sculpture, garden seats, hibachi, furniture, fishbowls and blue /white ceramics. When working, I often put unfamiliar items aside and come back to them, remembering some unique quality that gives me clues to important search terms. After researching and working for twelve hours over three days, the ceramic bowls still puzzled me and I reached out to my Chinese expert, sending photos with dimensions of the above pictured pots. He is a gentleman and always answers me within a few days no matter if in Hong Kong or London attending the annual auctions. I'm very lucky.
His answer came after a wonderful day looking at wildflowers. I was stunned.
"These appear to represent ceramic fishbowls that were popular in the Ming and Qing dynasties, and are 21st century. Stores usually refer to them as jardinière".
In other words, I had used valuable time to ask about something used for a potted plant.