Welcome to Cynthia Shaver Asian Art Appraiser Newsletter May 2021,
Thank you for subscribing to my newsletter, if any links on website don't work please email me at cshaver@ix.netcom.com.
I have new a laptop. Old one 14 years old, all programs need updating and many problems, including my email, have been affected. Please excuse my errors and tardiness.
Lucky me. These two plates were gifted to me recently, late Edo, Arita ware, Kangxi reign mark, lotus petal fluted rim. Before these plates, I didn't know japanese porcelain ever copied Chinese marks, generally 4 characters rather than six. These are 6" diameter and valued around $300.00 for the pair. What a reasonable price for the beauty!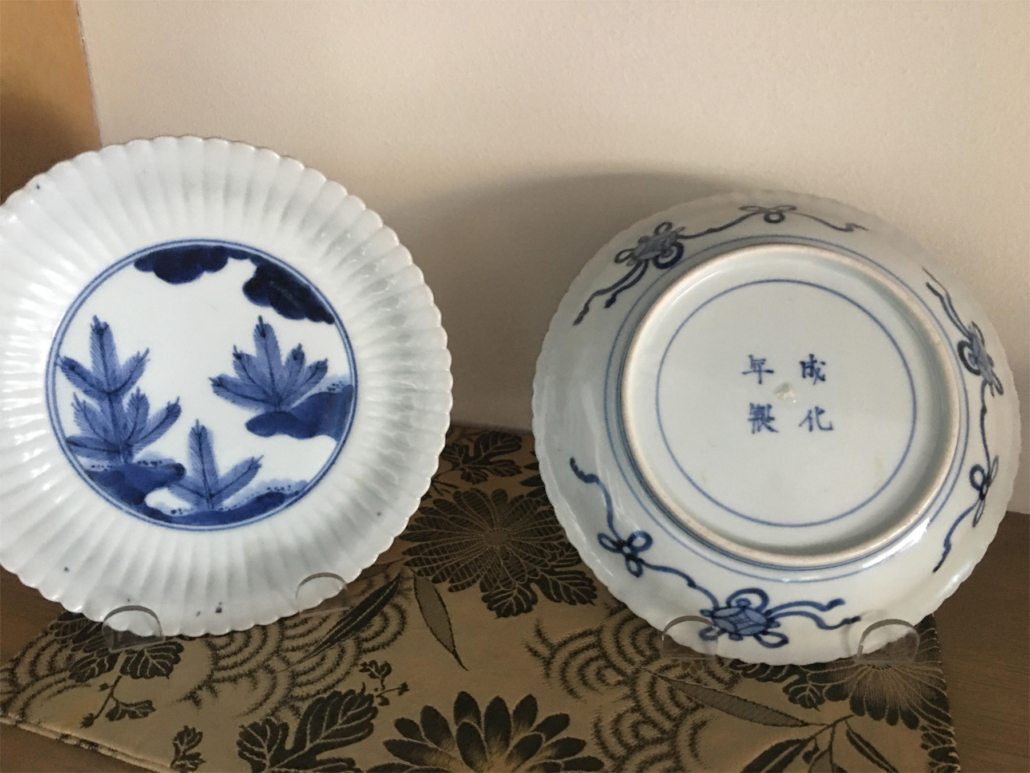 Zoom Webinar: Reframing Japonisme: Women and the Asian Art Market in Nineteenth-Century France, with Professor Elizabeth Emery and Dr. Rachel Saunders
Sponsored by JASA (Japanese Art Society of America)
Date: 5/12/2021
Time: 5:00pm ET
Place: Online
Registration required
Enjoy Spring,

Cynthia